Discover the campsite Lac de Seigneurie in the Belfort region
What to visit during your stay in Belfort?
From the Lac de la Seigneurie campsite, set off to discover the Territoire de Belfort and the town of Belfort (15 km away), a land of contrasts with a wealth of heritage. You will discover all the secrets of the impregnable Citadel of Belfort, Vauban's masterpiece. Whether you are a history buff or simply curious, you can admire the fortress as well as the town and its surroundings from the panoramic terrace or with the little Belfort tourist train. At the foot of the citadel stands the famous Lion of Bartholdi, created by Frédéric Auguste Bartholdi in 1880. It is a symbol of freedom and of the resistance of the Belfort troops against the Prussian army. Today it is the emblem of the city of Belfort and is one of the favourite monuments of the French.
In the old town, you will discover some interesting and attractive buildings but also the large public squares with cafés, bars and restaurants where you can taste the Franc-Comtoise cuisine.
Events not to be missed throughout the year, including
the Eurockéennes de Belfort in July, one of the most famous rock festivals in France
the FIMU "International University Music Festival
the "frosted month" in December, entertainment around Christmas.
Nearby:
The leisure centre of the Malsaucy peninsula: its beaches, supervised swimming, water sports, swimming, fishing.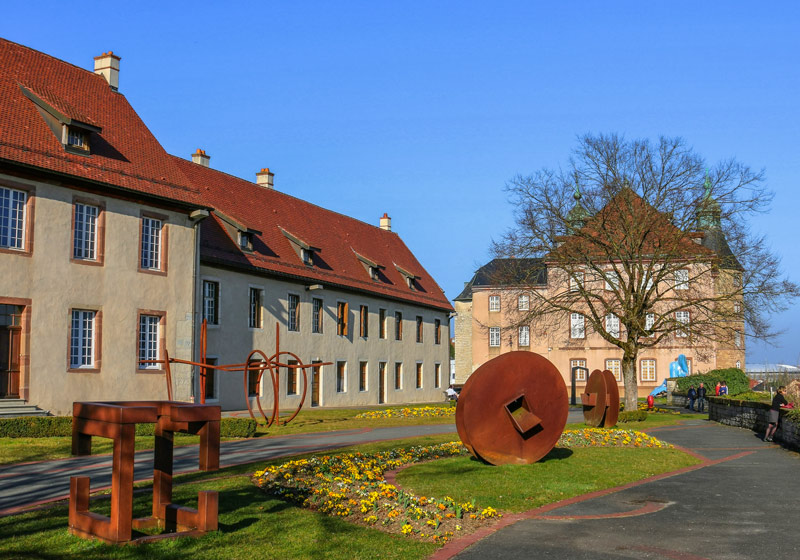 Visit Montbeliard
Take a diversion to Montbéliard and discover its cultural heritage, its museums and its natural treasures.
Not to be missed: the museum of the castle of the Dukes of Wurtemberg, the famous Christmas lights. The PSA Peugeot-Citroën factory, in the heart of the Sochaux-Montbéliard agglomeration, is one of the most modern automobile factories in Europe. France's largest industrial site, it also houses the Peugeot Adventure Museum.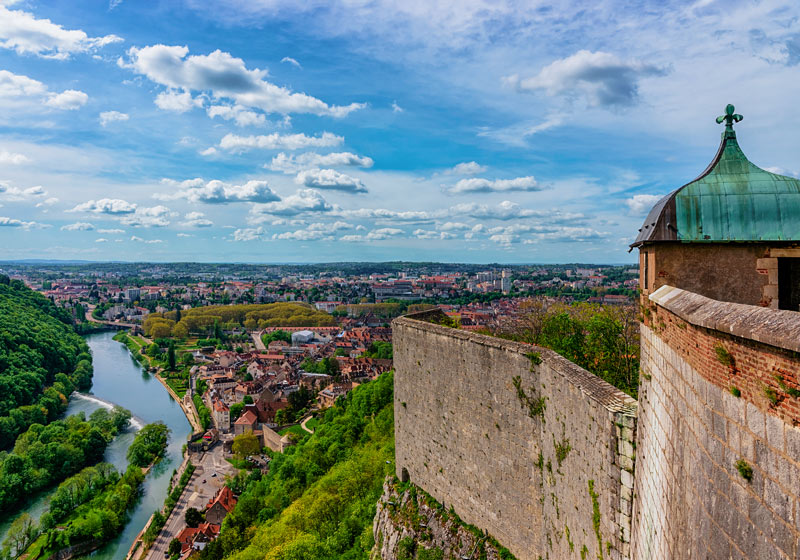 Discover Besançon
Let yourself be charmed by "Besac" (just over an hour away from the campsite)!
Since 2008, the capital of Comte has been listed as a UNESCO World Heritage Site for its magnificent citadel fortified by the genius Vauban, who created one of his most beautiful and accomplished works here.
Don't miss: the citadel, the Fine Arts and Archaeology Museum, the old town with its Renaissance facades and private mansions.
Discover Franche-Comté, Alsace and the city of Mulhouse