Spend your holidays in a 3 star campsite at the gates of Alsace
What about a stay in Alsace? It's a beautiful region with many exceptional cities. It's the ideal place to spend some quality time with family and friends. We welcome you to our 3-star campsite in a natural and wooded setting. Come and take a deep breath of fresh air. Your well-being is our primary concern.
location of the campsite in alsace
The campsite is favourably situated close to the Lac de la Seigneurie in Leval, in the Belfort region. It is located on the south-western edge of Alsace, 6 km from Masevaux and 30 km from Mulhouse. You will be charmed by the magnificent landscape surrounding the campsite: the forest and the lake only a few metres away. If you want to relax in a natural setting, the campsite at Lac de la Seigneurie is the ideal destination.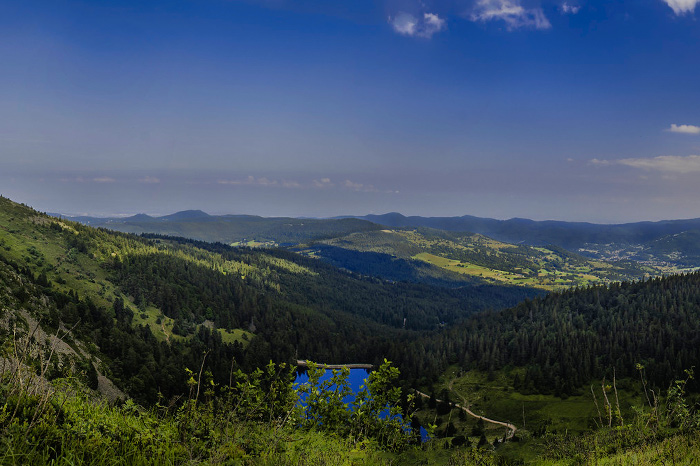 holiday rentals at the campsite in Alsace
During your camping holidays in Alsace, we offer you accommodation rentals in our 3-star campsite: chalets and mobile homes and spacious pitches to install your tent, caravan or motorhome. Our chalets rentals in Alsace have a well-designed architecture for your comfort. The Chalets of the campsite Lac de la Seigneurie are fully equipped with everything you will need during your stay in Alsace. If you wish to prepare your own meals, the kitchen is fully equipped. Our chalets can accommodate from 2 to 6 people. For your holiday for two, we offer special offers for couples for a romantic stay. Our chalets and mobile home rentals in Alsace are very comfortable.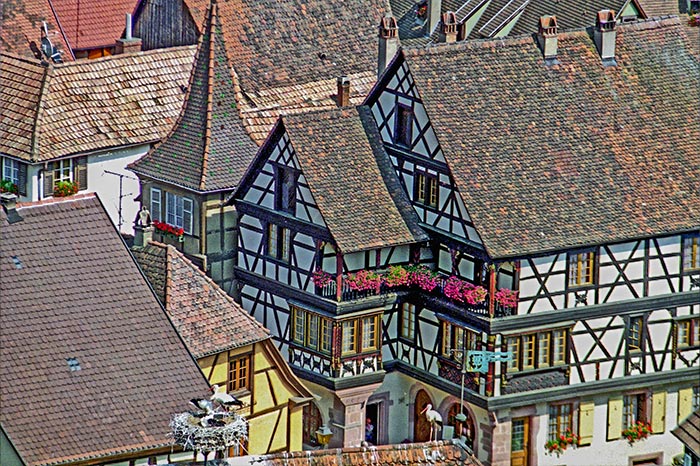 to visit from the campsite in alsace
From the campsite you have the opportunity to visit Alsace and Franche Comté as we are located right on the doorstep of these two regions. Alsace is a region with several attractive cities: Masevaux, Mulhouse, Colmar, Belfort, and others that will seduce you. In winter, you can ski in the Vosges mountains and in the Jura, close to the campsite. In summer, you can go hiking in the forest with your family or friends in Alsace, a hiking paradise. In addition, Alsace has an exceptional historical heritage. During your holiday, you will have the opportunity to relive history and discover the fabulous historical sites classified as world heritage by UNESCO. Don't miss the opportunity to discover the different cultures of this region in Mulhouse, which is the creative capital of Alsace and is only 30 minutes away from the campsite Lac de la Seigneurie.
Discover the Ballon d'Alsace and Mulhouse