OUR TEAM THROUGHOUT THIS SEASON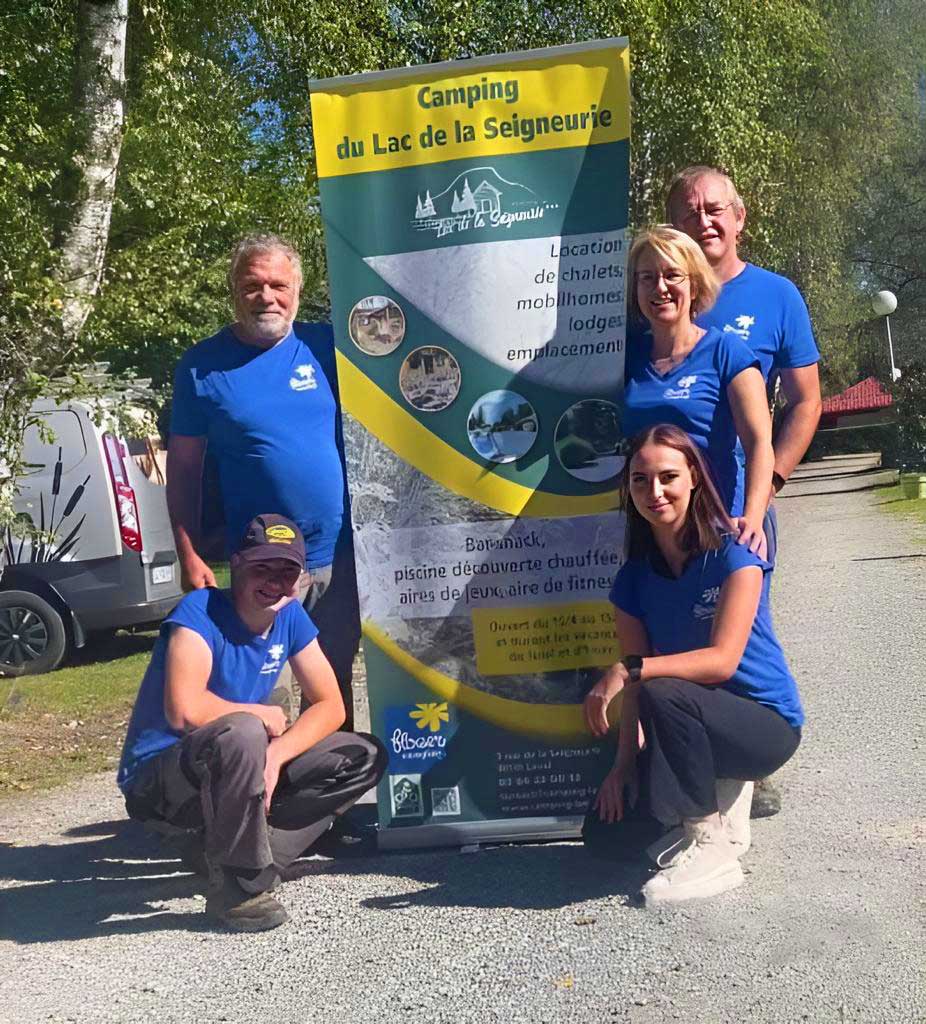 Welcome to the Flower Camping du Lac de la Seigneurie! Our team is delighted to welcome you to our beautiful campsite in the heart of the forest. Whether you are looking for moments of relaxation, outdoor adventures or simple moments of peace with family or friends…our campsite offers an unforgettable experience for all nature lovers. Enjoy our spacious and shaded pitches, our quality accommodation and facilities as well as our friendly atmosphere. We look forward to sharing with you the beauty of our preserved environment and to offering you a memorable stay at Flower Camping du Lac de la Seigneurie.
DOWNLOAD THE FLOWER CAMPING APP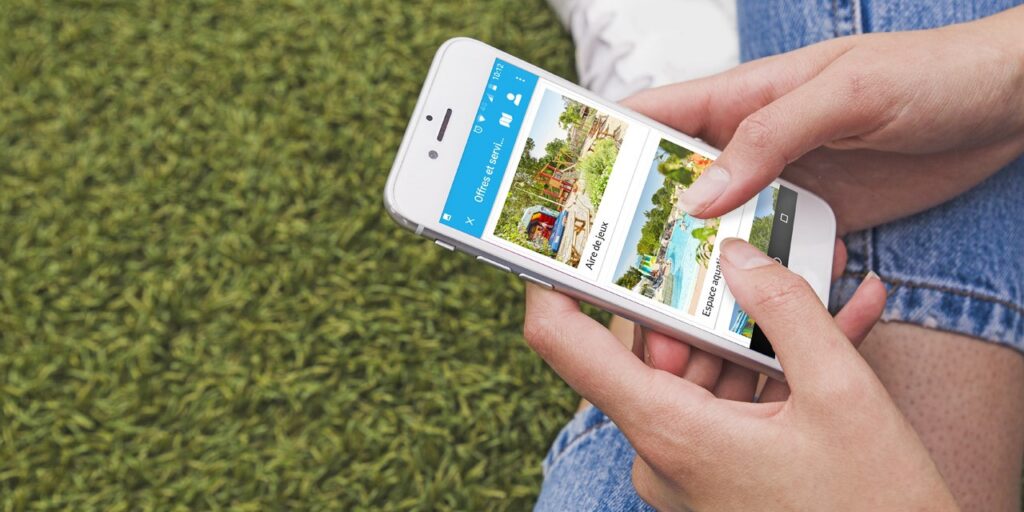 Looking to maximize your experience at Flower Camping? Look no further! Download the Flower Camping app now and discover a practical and effective way to improve your stay with us. This application will allow you to access a multitude of exclusive features: you can consult the information in real time on the campsite, discover the activities proposed, reserve your place for our online evenings and even receive notifications to not miss any special entertainment or event. In addition, thanks to our application, you will benefit from promotions and special offers reserved for users. Don't miss this unique opportunity to optimize your camping experience. Download the Flower Camping app now and get ready for a memorable holiday at your fingertips!
YOUR WELCOME BOOKLET IN 1 CLICK
SNACK BAR MENU
Stay connected, our card is available soon!
Your campsite awarded by camping2be
The Flower Camping du Lac de la Seigneurie (***), a natural jewel nestled in the heart of a picturesque region…is delighted to announce for the second year in a row, its award at the prestigious Camping2be 2023 award! Camping2be rewards campsites rated the best by the campers themselves. This award is a recognition of our unwavering commitment to excellence and passion for providing an exceptional camping experience to our visitors.
Located in a preserved environment, our campsite enjoys a privileged location not far from a beautiful lake, surrounded by a green and soothing nature. Campers are immediately enchanted by the natural beauty and tranquility that reigns there.
We are proud to offer a full range of facilities and services to meet the needs of our visitors. Whether you want to relax by the water, enjoy our refreshing in summer (and heated) pool, engage in sports activities or simply stroll through the surrounding nature, we have everything you need to make your stay memorable.
But what really distinguishes Flower Camping du Lac de la Seigneurie is our warm and caring team. Our dedicated staff is always on hand for our campers, ready to meet their needs and offer them a personalized experience. We create a friendly family environment where everyone feels welcome and appreciated.
As a Camping2be 2023 winner, we continue to be committed to maintaining the highest standards of quality and service. Our goal is to ensure that every stay with us is an unforgettable experience, filled with moments of happiness, relaxation and discovery.
Join us at the Flower Camping du Lac de la Seigneurie and discover for yourself why we were chosen as one of the best campsites according to Camping2be!