Your chalet to rent in Franche-Comté
Are you looking for an atypical place to spend an unforgettable stay with your family or friends in a chalet in the Burgundy-Franche-Comté region of France? Come to Lac de la Seigneurie, our campsite located in Leval, in the Territoire de Belfort, in Franche Comté. Our comfortable and equipped chalets welcome you in a pleasant setting, in total harmony with nature.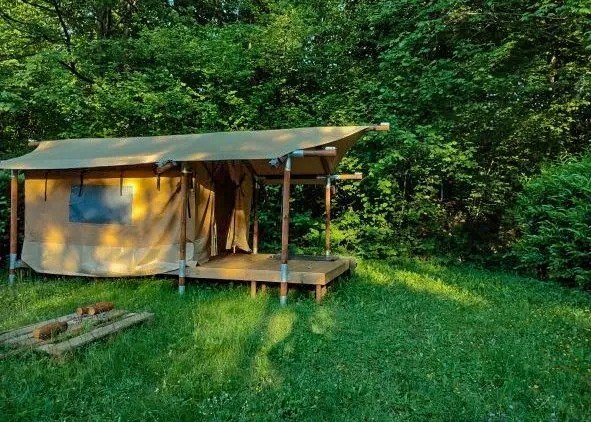 Woodlodge – small safari or trapper tent (2 persons)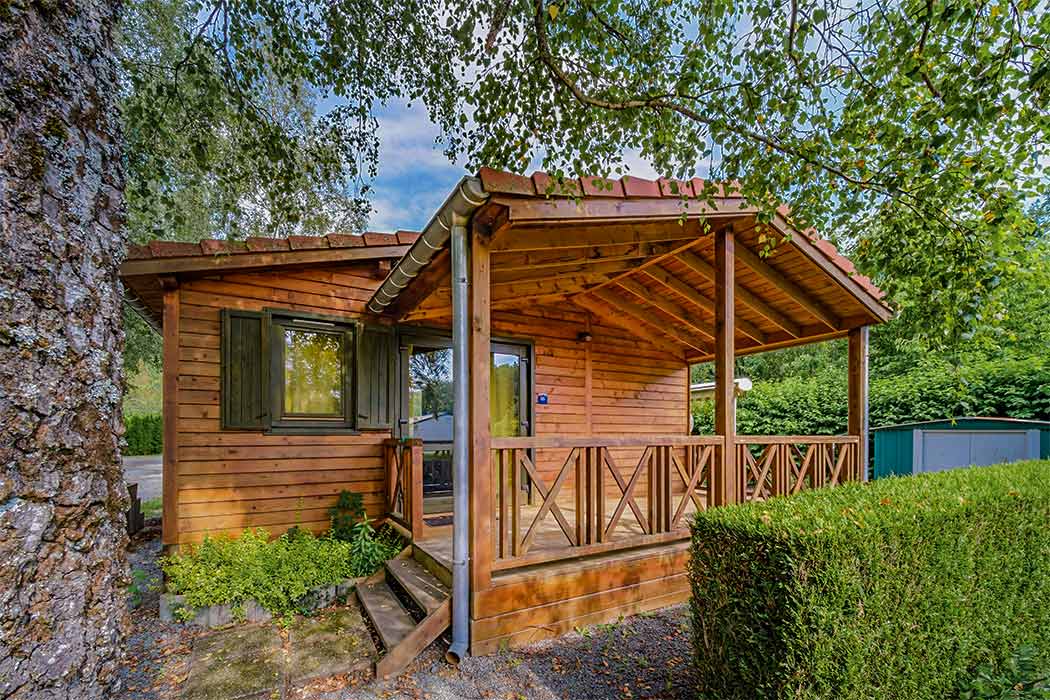 Chalet Sequoia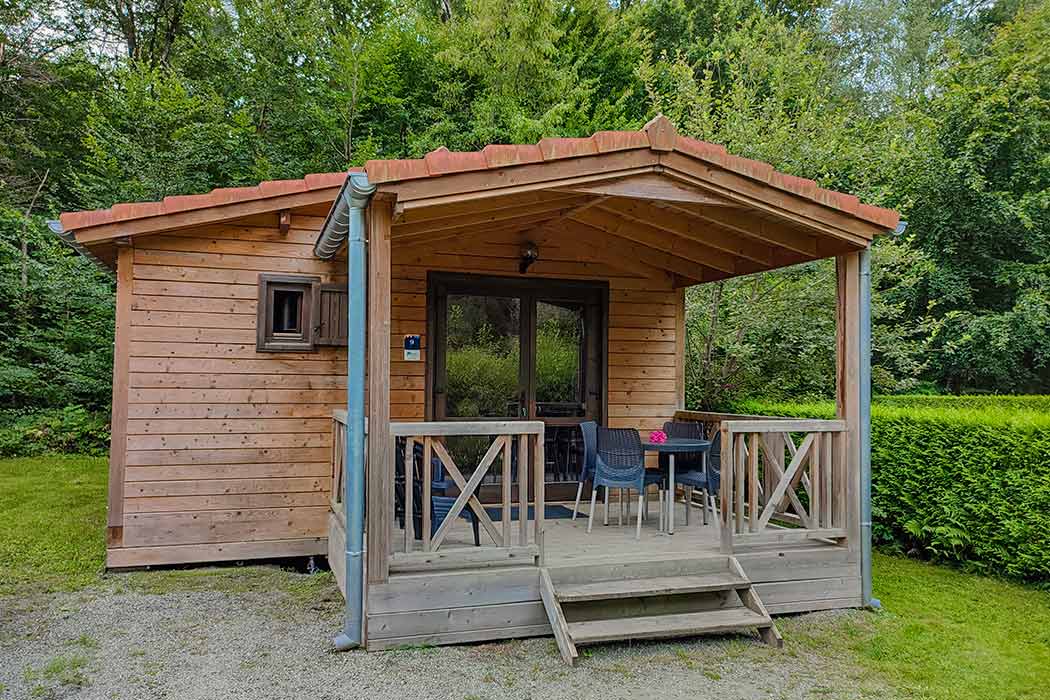 Chalet Monia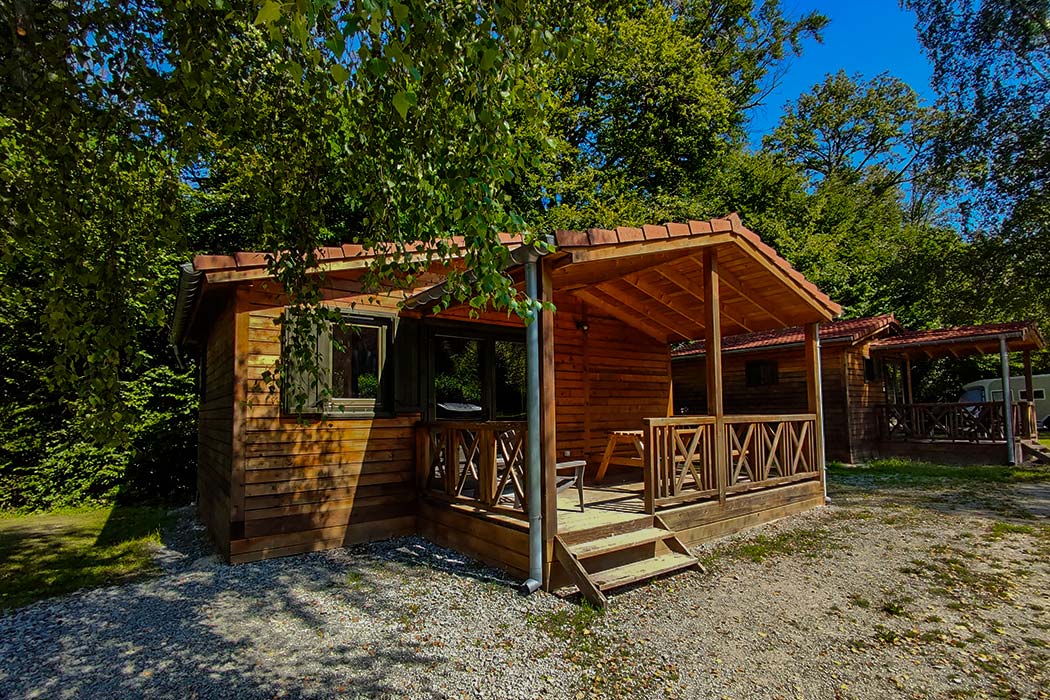 Chalet Savania 46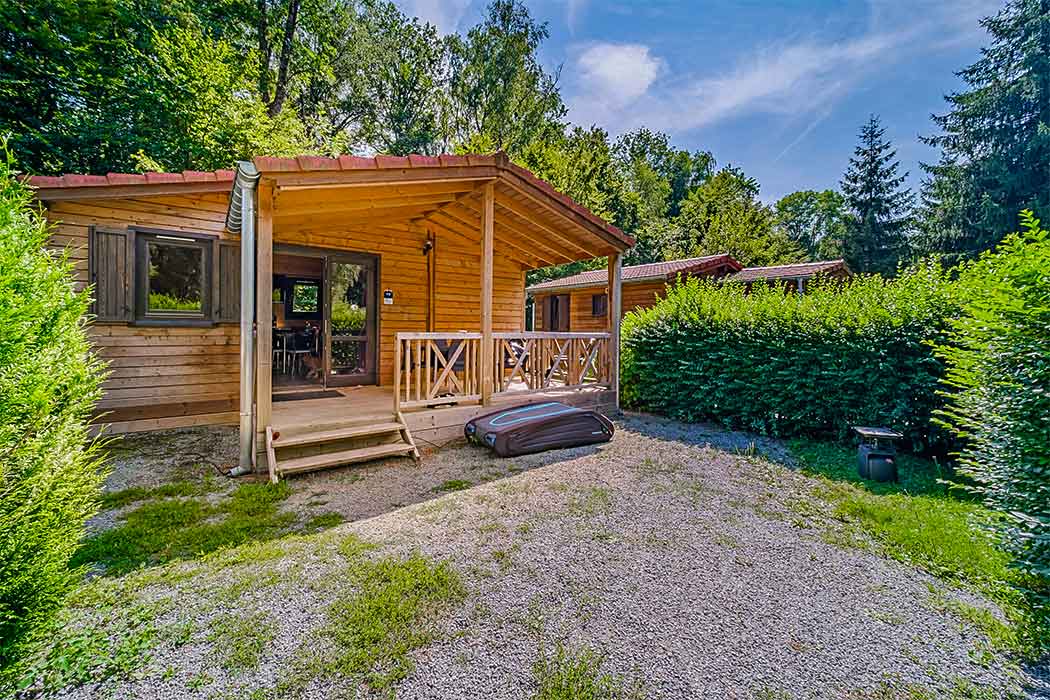 Chalet Savania 10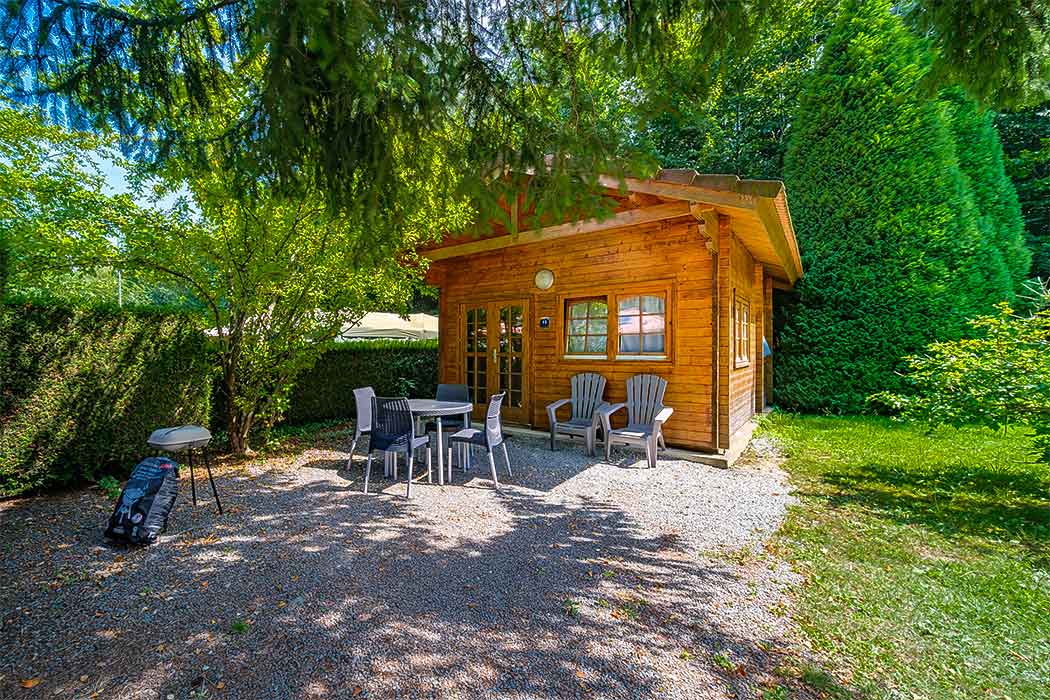 Chalet Alpina 11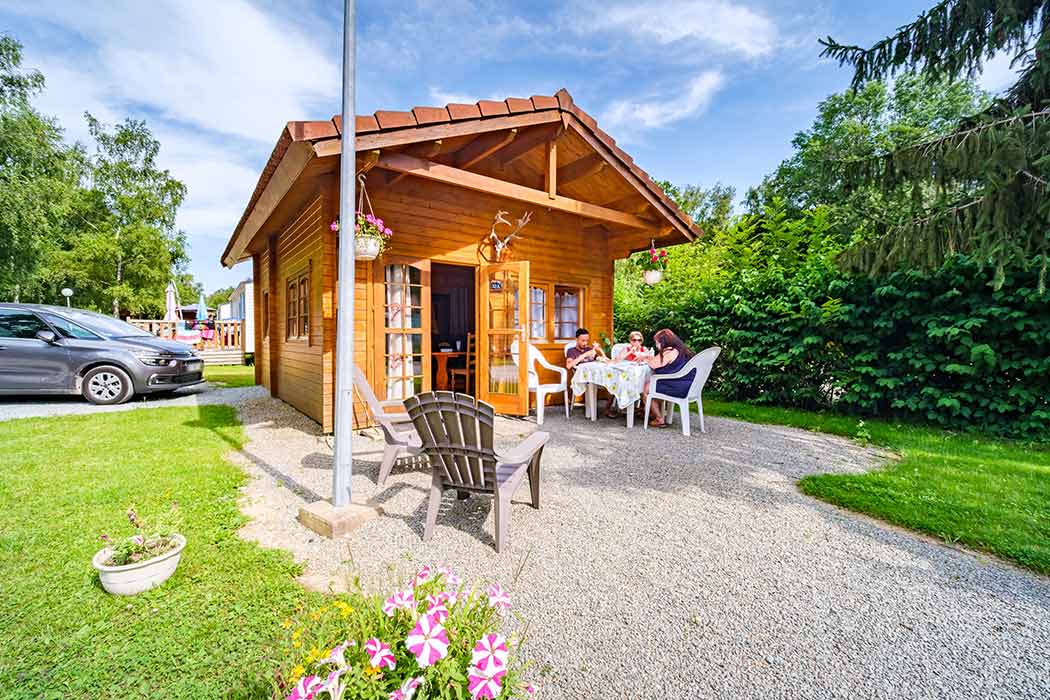 Chalet Alpina 32A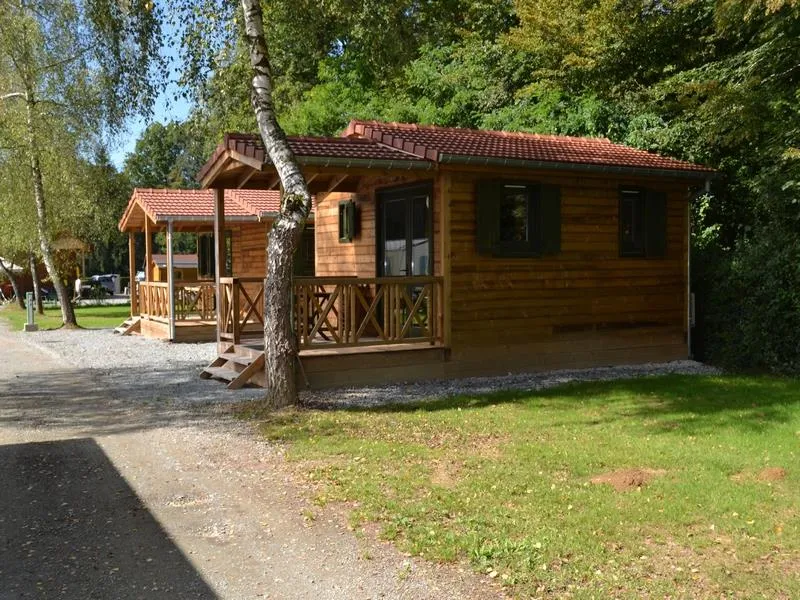 Chalet Nelia
Hiker's huts (no sanitary facilities)
Different ranges of chalets for rent near Belfort
We offer fully equipped chalets for rent for a peaceful holiday at the foot of the Vosges mountains. Our accommodation, consisting of one or two bedrooms, can accommodate up to 6 people and are offered at a reasonable price.
Depending on your budget and your needs, you can choose between different types of chalets available for rent, namely
The Nelia Prémium for 2 to 4 people;
The Alpina Confort for 2 to 4 people;
The Savania for 4 to 6 people;
The Monia for 4 to 5 people;
The Sequoia Premium for 4 people.
Visit our booking platform for more information on chalets, prices and customer reviews.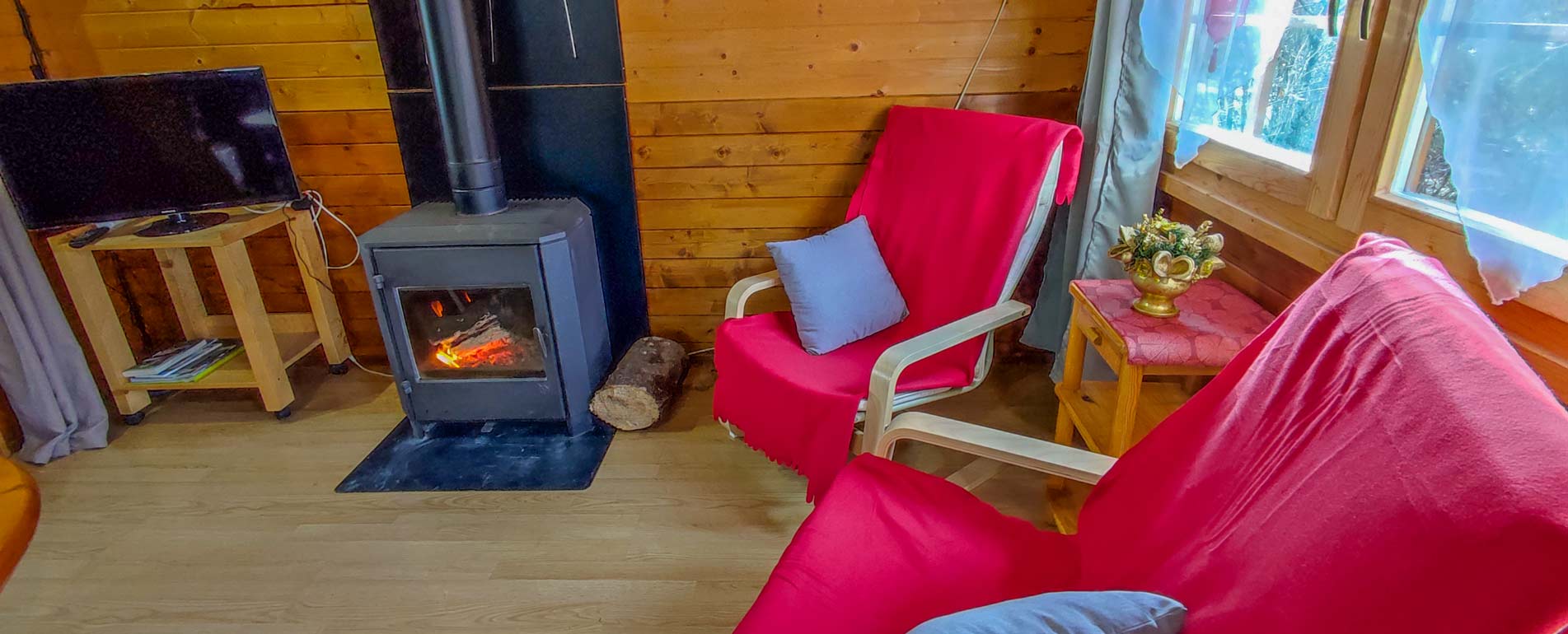 Fully equipped chalets in Franche-Comté
The campsite's Franche Comté chalets are equipped with all the comforts you need for a comfortable night's sleep. Each accommodation has one or two bedrooms and some have a sofa bed in the main room. They have a fully equipped kitchen and a private terrace so you can enjoy your meals or relax outside during the day or night.
These wooden cottages can be equipped with additional accessories, see details above.
Book your chalet in Franche-Comté and enjoy the surrounding activities
Various activities are offered by the establishment so that you spend unforgettable holidays in your chalet rental in Franche Comté.
You can take advantage of the swimming pool to cool off in summer. The pool is heated to 28 degrees in high season so you can enjoy a swim after your trips to the neighbouring regions of the Territoire de Belfort or the Doubs.
A large garden, a park and a playground are available to all residents.
The location of Lac de la Seigneurie makes it an ideal place to discover the Burgundy-Franche-Comté region. In summer, you can go hiking or cycling to visit the surrounding villages. In winter, there are ski resorts close to the hotel.
You can also take advantage of your stay to go fishing on the nearby lakes or try out the water activities offered in the campsite's vicinity.
DISCOVER MOBILE HOME AND PITCH RENTALS IN FRANCHE COMTÉ